Next Generation TransferJet
Next Generation TransferJet
In order to expand on the "Touch & Get" concept to cover instantaneous exchange of large multimedia files and other use cases, the TransferJet Consortium is currently developing and standardizing the next-generation set of specifications.
The main features of the new spec are its short connection time (under 2msec) and data transfer rate (up to 10Gpbs).
This enables users to enjoy "Touch & Get" at the very short processing time situation, such as entrance gate, etc.

The next-generation TransferJet specifications are currently being drafted within the IEEE 802.15.3e task group and is slated for completion in 2017.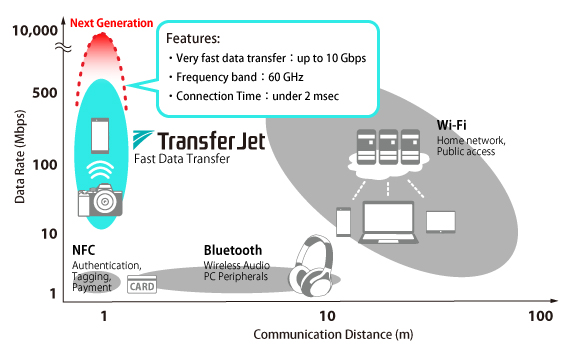 figure: Positioning of various wireless technology